Hello! My name is Vero. I was thinking of going Friends Only in order to post more personal stuff that I don't want strangers/stalkers to read.
My graphics posts can be found at
capricons
. Feel free to friend/watch that community for art updates.
If you think that we might have something in common and want to be my friend then please comment here to be added. I'm quite open for new friends, don't hesitate to comment.
All my already existing friends remained on my flist so you don't have to worry. But if you want to, you can comment on this post asking if you are safe. I find those funny and cute.
My latest finished project is making 100 Laura Roslin icons. I hope you enjoy it as much as I do :) You can find the post by clicking on the banner below.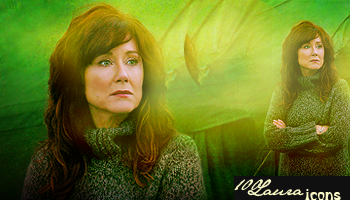 Current Mood:
calm